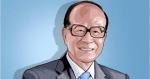 Who He Was Before
Before he was known as one of, if not the most powerful man in Asia, Li Ka-Shing was a simple man, born in Chao Zhou, China. With the unfortunate death of his father, Li dropped out of school at the tender age of 15, only to find a job trading plastics. There, he worked 16 hours a day and there learned important life lessons of integrity and adaptability. Subsequently, Li started his own plastic manufacturing company, where he focussed on supplying the world with only the very best quality plastics at an affordable price.

His voracious reading abilities allowed him to consume knowledge vastly surrounding trade publications and business news which then allowed him to gain further inside unto how the world really worked. Coupled with his wise choices and strong moral compass, Li built his business empire that soon encompassed not only plastics but a plethora of other sectors including banking, construction, satellite television and steel productions.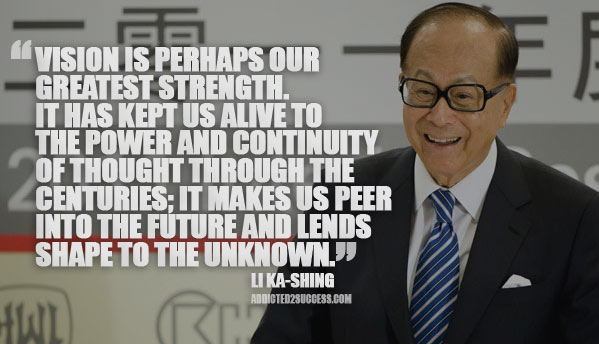 Li Ka Shing's Advice on Growing Wealth
As a kid who grew up under poor living conditions, Li understood the difficulty in life. As such, his advice to young entrepreneurs or those that are starting out with very little money is this: Divide your income in five separate funds. The first being funds for your living expenses, the second for expanding your interpersonal circle, the third for self-enrichment, fourth to reward yourself with holidays and the fifth as an investment fund.
First: The first set of funds could be arguably more than the others, around three tenth (3/10) of your total income. Use this funds for your living expenses and live a frugal lifestyle. Aim for home cooked food to save your money and try to keep your daily expenses under control.
Seconds: (1.5/10) This second set is best for self-enrichment through the use of books or other form of media. You don't have to get physical books but save up to get an ebook reader which may be more cost efficient in the long run. Learn the lessons studiously for they would form the core of your characters and belief.
Third: (2/10) This funds are for expanding your network by treating people to meals. It is true that one can bond over meals and thus use this money to treat those that have more influence than you. Not only would this enhance your image, you'd be able to bring in more people that may aid in your career in the future.
Fourth: (1/10) For holidays to reward yourself and gain more experience, all at the same time.
Fifth: (2.5/10) Finally the final set to grow your savings and use it for your initial start-up in the future.

Business Acumen & Values
Li's business strategies revolved around diversification and humility in all that he does. He has not only captured key sectors of growth and spotted them early, he managed to remain vigilant and hardworking throughout his career. Most importantly, Li Ka Shing had the spirit of learning throughout the ages and thus he knows the ins and outs of his business operations. This was essential in diversifying his hold on the economy as well as creating multi-billion dollar companies where the workers enjoy working for him.