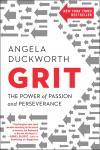 What is Grit?
Angela Duckworth, a renowned American psychologist, defined Grit as a child's perseverance and passion for long-term goals.These long-term goals translate to the child's purpose.
So what purpose on earth does the child has?
Although the child is still young to understand their purpose, exposing them to a myriad of activities will cultivate their interest and eventually develop a purpose.
Why is Grit important?
Research (Angela Duckworth) suggests that Grit is the child's ability to work hard and carry on despite failure. The key to determining the child's success and happiness is his or her ability to try time and again until he or she overcome the obstacles.
To build Grit, your child needs Purpose, Practice, and Perseverance.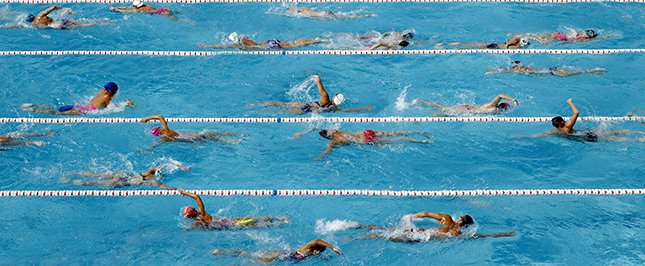 Purpose
As mentioned earlier, a child might not understand his or her purpose yet. It takes time to cultivate their interest and develop a purpose. A purpose could be a life-long goal that is greater than oneself. Research (Towards a Psychology of Positive Youth Development) had shown that by participating in Co-Curricular Activity (CCA) for a period of more than 2 years builds character as children see through what they have started. This means active participation in the CCA instead of merely showing up for attendance taking. Although there may be an off chance where your child's interest in his or her CCA dwindles, encourage him or her to press on and leave only after the end of the season or when something has been achieved. This builds on exposing the child to different interest and it teaches them to finish what they have started.
Practice
To improve in a particular area or subject, your child needs deliberate practice.
Here's an example: one might wonder why his or her driving skills are not on par with that of a Formula One driver even after driving every day for the past five years. In this case, there is no particular goal for driving other than traveling from one point to another. On the other hand, the Formula One driver has daily goals meet during training unlike getting from one point to another. These could be to understand at what angle to make the turn and at what speed, when to make the acceleration after the turn and so on. The Formula One driver would then participate in deliberate practice having known what his goals are.
Similarly, this applies to the subject of Mathematics. If your child is stuck on a particular problem, he or she should seek help from the tutor who would then break down the solution into steps to assist your child in getting the correct result. The tutor would elaborate on the reasons for following these steps and teach your child the proper way to draw reference from the question at hand. The tutor would then get your child to run through the same type of question again but in a different format until your child understands the concept.
Keep in mind that deliberate practice is not blind practice; there must be a certain goal in mind for doing it. Understand what can be done and accomplished each time to reach closer to the goal or purpose.
Perseverance
Perseverance means a steady persistence in a course of action in spite of obstacles or difficulties. There might be times whereby your child is having a hard or bad day, which every child face at some point in time.
For example, if your child is supposed to attend basketball training after school, but is feeling lethargic after a long day of academic drilling. He or she should simply show up for training and be present! Encourage your child to finish strong in whatever he or she does and finishing strong means putting his or her best effort on the task.