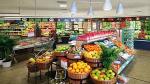 Have you ever wondered how supermarkets are able to make money just from selling basic commodities? According to recent reports, even some of the largest supermarkets like Wal-Mart are not earning huge profits despite the ever-growing number of customers that they have. Multiple factors like theft and goods being spoilt have resulted in lost in revenue, so how exactly do supermarkets earn enough revenue to actually cover their cost? Today, we'll be taking a look at some factors as to how supermarkets earn money, something which you may never have thought about!
The Sale of Strategic Placing
If you've ever wondered about whether the places where items are found on the shelf matter, then you're probably on to something. The phenomenon is known as planograms and it describes food items placed at eye level along the shelves you see in the supermarket. What this means is that while you're shopping, the items you see along the shelves have probably been bidded over for by suppliers. Things that are placed at the planograms are usually picked up and purchased more often by shoppers and is an excellent way to increase revenues for a particular brand. Adding on to this, items that are healthier are usually placed high on top the shelves while items that are sold at bulk pricing are placed the lowest on the shelves.
Consignment Items
These items, on the other hand, are not sold by the supermarket itself, but rather belongs to another company. These companies usually pay the supermarket for spots where they can place their products to be seen by customers which in turn purchase them. Consignment items usually work by giving a share of the revenue to supermarkets so they are rather profitable if the items are in high demand. If you take a look at our very own local supermarkets like "NTUC FairPrice", you can sometimes see items near the counter such as robotic toys that seem rather out of place. Chances are these are consignment items that the supermarket has picked up.
Structure of Supermarkets
Finally, supermarkets are able to maximise their profit revenue through careful design of their very own buildings. For one, you'll realise that the bakery and flour sections are sometimes placed at the entrance of the supermarkets. This is because the management is taking advantage of your keen sense of smell in order to maximise your emotional feelings leading to "guilt" buys. Researchers have discovered that we make more impulse buys when we are happier or sad so that's one of the ways supermarkets are able to manipulate your decisions. Finally, the necessities such as milk, eggs, flour and fruits are always placed at extreme ends of the supermarket, just so that you would have to walk through all the lanes of the supermarket to find these items. Along the way, they would place tonnes of other items in a bid to tempt you into buying these products. With this crafty method, you too end up spending more than you would like, essentially maximising profits for the supermarket.