A study undertaken in Singapore in 2014, showed that teenagers in the city, like worldwide are not active enough and need to do more in order to live a longer and healthier lifestyle. While a walk which raises the heart rate to 140 beats a minute counts as moderate activity, the Straits Times published the results of a study showing that "not one of the students (who partook in a study) met the national guideline of having at least an hour of moderate to vigorous physical activity a day." This led me to questioning if there are benefits of sports in addition to the obvious, and whether it can increase productivity in learning.As we all know, experts believe that we need to do at least 30 minutes or preferably one hour of exercise each day, in order to gain the most from a healthy body and lifestyle, but as our days become increasingly more sedentary, and technology is all too easily available, times are changing with not enough people engaging in physical activity.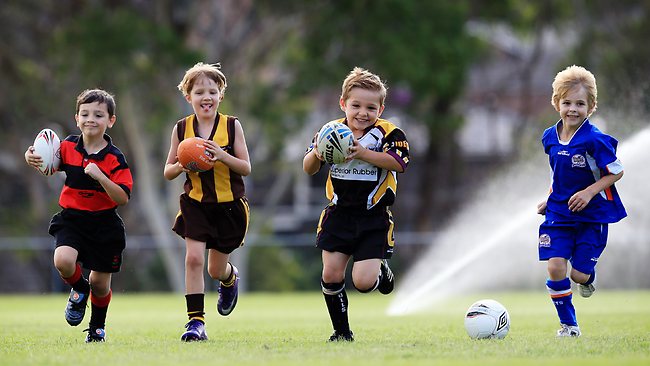 Credit: geckosportsblog.com
The answer in short is yes. Firstly, if a student is acting as a member of a sports team, he or she will learn about responsibility and discipline needed to train for that sport, and to act as a team member, whilst also enhancing time management skills and communication, all of which are needed and most likely transferred to the student's learning allowing them to better their skills with other class members for projects, or perhaps work closely to deadlines if there are more than one assignments due at the same time.
Because students are self-disciplined enough to train for their sport, this leads to a better level of concentration both inside and outside of the classroom. Whereas the average student undertaking essays or projects will procrastinate through technology, or by doing small tasks which are not relevant to the task in hand, in general, a sports-player is more likely to have academic focus.
One article published in The Guardian showed that "employers have said that sporting students have the traits they're looking for, particularly an ability to balance their academic and other commitments, like training for competitions, plus teamwork and decision-making." Taking part in a sport also means that you're more likely to find yourself in new situations, meeting new people from different towns, areas, or even countries which often leads to a higher level of self-confidence, again making you appear more employable in the future.