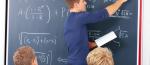 Finding a Secondary School Tutor here in Singapore? Simply Complete our Tutor Request now!
When we start Secondary school, we realise how important that period of time was with all the new friends made and friendships forged. Adding to that, the silly mistakes we committed such as going against our parents and the rebellious stage in life are some of the few things that everyone has done. Here, our children and most importantly your child spends a majority of their pubescent years developing traits and values that they may hold important for the rest of their life. Of course, Secondary school is one of the more crucial times as it inevitably leads to the GCE 'O Level' examinations, where it will carve the path for our future education and life – Junior College, Polytechnic or ITE.
The reason why the O Levels is such a challenging exam is due to students needing to take up to nine subjects of different genres all together. Since the Ministry of Education started partnering with Cambridge back in 2009, the level of difficulty has become increasingly steeper over the years. For instance, the Elementary Math or E-Math paper has an extremely high bell curve of 90/100 to secure your A1 in the O Levels.
Having such high expectations in our education system, it thus comes as no surprise that teenage students in Singapore are struggling with the pressure. Of course there will be a couple of students from the elite schools that are able to ace their examinations, but more often than not, students are bound to meet with some difficulty on their journey. As parents, it is only right that we bestow upon our child the very best education!
Having only the very best tutors in Singapore, Ace Tutors Tuition Agency is the number one choice for a private tuition here in Singapore. Regardless of the subject in secondary school such as Math Tuition, Science Tuition or Chinese Tuition, our secondary school tutors will be able to successfully incorporate lesson plans to aid your child in his studies. We have a range of private tutors that specialises in both lower secondary and upper secondary subjects such as A-Math, E-Math, Biology, Chemistry, Physics and humanities.

Send us request for a tutor today! No obligations Required!
---
Why Choose Private Secondary School Tuition Over Tuition Centres?
Well if you're an excellent parent, you would be faced with such a dilemma quite a couple of times throughout your child's education. On one hand, home tuition may seem like a good idea with the popularity and cost reductions, yet private tutors seem more productive. Let's explore some reasons as to why private home tuition is the better choice:

Secondary Students Are Independent enough to do self-learning; What they truly require is guidance with individual topics that they have difficulty with
A huge majority of secondary school students are using private secondary school tutors because they need the secular attention that an individual can bring. This goes the opposite for primary school kids who may not have the discipline to move forward and pay attention and thus may benefit better from a stern teacher in school and classes. A secondary school student would thus benefit best from a one to one home tuition.

Secondary School Private Tutors can speed up the results your child will acquire in an upcoming examination
With the fast track learning in secondary school, students are required to make the best of their time in order to deal with their nine subjects efficiently. Having a one to one Secondary School tuition has been said to be excellent as the prime education format especially since tutors can customise their schedule for your child. Having an O Level Private Tutor will ultimately accelerate the learning of your child since they can provide him with useful tips and tricks that they've used in the O Levels and thus correct misconceptions that are made by your child.

Secondary School Tuition Can Elevate Your Child to Greater Heights
According to leading research, a child has the best learning potential at ages twelve to seventeen. With an appropriate tutor, not only will your child get a different learning experience and thought process, their ways of solving problems are widened and thus boost their critical thinking. Having a good private tutor will not only challenge your kid, he will act more of a mentor than a teacher, guiding your child and teaching them skills that are not available in the classrooms. With a good Singapore Secondary School Tutor, rest assured that your child will learn some lifelong abilities and skills that are sure to stick with him through adulthood.

Engage Our Trusted Tutors Today! No Fees Required!
---
Most Competitive Secondary School Tuition Rates in Singapore
Undergrads

NIE/Full-time Tutors

MOE Teachers

Lower Sec

[Sec 1 - Sec 2]


$30-35


$35-45

$50-60

Upper Sec

[Sec 3 - Sec 4]

$35-40

$40-50

$55-70
Here at Ace Tutors, we understand the importance of education. That is why we strive to provide only the best Secondary School Tuition that has the MOST competitive prices in Singapore. With undergraduate tutors starting from a mere $25 per hour, and full-time tutors or MOE certified teachers costing a slight fraction more, you will not find a more competitive rate anywhere in Singapore. We know how expensive tuition can be in Singapore, which is why we strive to meet your budgets and find you the best tutors here!
---
Find an Experience Tutor for Secondary School
In search for the very best Secondary School Home Tuition? We have got you covered with specialised assistance in the following subjects: A-Math Tuition, E-Math Tuition, Chemistry Tuition, Physics Tuition, Biology Tuition, Humanities Tuition, Literature tuition and many others!
Ace Tutors commits ourselves to hiring only the best and most experienced Secondary School Tutors. Not only that, but we have Primary School Tutors and other levels of tutors that are more than capable of guiding your child. Need any specific requirements? Or a tuition that starts earlier in time? Gender, qualifications or age requirements? No worries for we have all that covered, completely free of charge. Simply fill up the request form today!