This tutor has taken at least 2 assignments from Ace Tutors and is highly recommended to students/parents. Of course, this will be subject to the tutor's availability.
This tutor has taken at least 1 assignment from Ace Tutors and is commended by the student/parent to be good.
If you are interested in this tutor, note his/her ID number and call our coordinator for more information at 6100-2237
This tutor provides small group tuition. Check his/her full profile to find out more.
Welcome to Ace Tutors, Singapore's best home tuition agency trusted by over 4,700 students. We provide tutors for your home tuition, small group tuition, and tuition centres. You may find tutors specialised in the teaching of PSLE, O level and A level academic subjects. We care about the academic results of your child, thus, we too embark on the journey of nurturing dedicated tutors to guide your child in the best way possible.
Call our Friendly Coordinators Today at 6100-2237!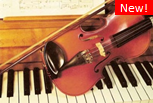 Music Teachers
Tutor search is free
Piano, violin, guitar, organ or drum
Tuition location of your choice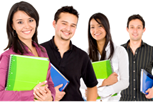 Corporate
Tutors for tuition centres
All levels and subjects
Only $39.90 per job post
Free trial available

Joyce is very efficient in handling my requirement. Tutor profiles available for detail viewing is very useful. It would be good if tutor can put up more of their experiences and speciality.

- Mrs Jocelyn Chua

I would like to thank Ms Jessica for her professional and efficient service for this and the previous tutors. She made the hiring process smooth flowing.

- Ms Vivien

Dear Jessica, Thank you for your kind assistance and swift reply.

- Mr Tan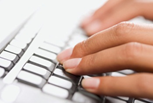 Register As Tutor
Tutor registration is free
Free SMS, email updates
Commission charged only upon tuition match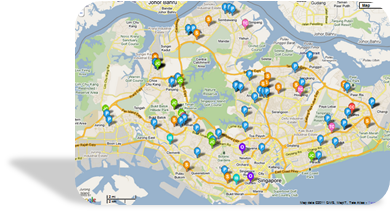 Tuition Assignments
View available tuition
Log in to apply directly online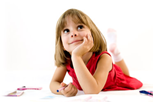 Articles
Read tuition and teaching related articles
Contribute articles to boost your tutor profile

Nicholas Teh

| | |
| --- | --- |
| | 1 year experience in teaching. |

A' Levels, Part-Time

sandy

| | |
| --- | --- |
| | I've worked in childcares before .I am a student Care teacher now . |

Undergraduate, Full-Time

Isaac Leng

4 years MOE teacher at a Primary School Awarded for Best Performance in Subject Knowledge courses and the Teaching of Music in the Diploma in Education (2009) Patient with kids

Mid April, 1 year commitment till exams

Graduate, MOE-certified Teacher
Junior College 1-General Paper

| | |
| --- | --- |
| | The aim of the class is to equip students with the necessary skills to score for General Paper. Both J1 and J2 students are welcomed. Students can join either saturday or sunday class. Practicing past year papers on a weekly basis, analyzing each student's writing style and thinking process, training students to answer to the question will be the focus of the class. |

Graduate, Part-Time

Secondary 2-English

| | |
| --- | --- |
| | Holistic 2-hr enrichment in English, with exam focus and the aim to develop a genuine appreciation for the subject. Interactive classes with materials customised from a wide variety of sources. Ability to develop a good rapport with students. Mixed class available. My approach: Results are definitely important, but it gives me greater joy when students develop a genuine interest in the subject. Hence,... |

Graduate, Part-Time

Secondary 4-English

| | |
| --- | --- |
| | Focus on 1128 papers 1 to 4. Includes guidance in Social Studies. All learning materials will be provided. |

Graduate, (ex) MOE certified Teacher
New Articles

Aesop's Fables "The Ant and The Grasshopper"

-

Mar 15

In a field one summer's day, a Grasshopper was hopping about, chirping and singing to its heart's content....

Are You a Role Model?

-

Mar 15

Who do you think children look up to when they are at a young impressionable age? Do you find that certain...

Nurture versus Nature?

-

Mar 15

Do genes play a part in the character makeup of the person? Or are genes simply the makeup of the essential...



Consider a Career / Job with Ace Tutors