This tutor has taken at least 2 assignments from Ace Tutors and is highly recommended to students/parents. Of course, this will be subject to the tutor's availability.
This tutor has taken at least 1 assignment from Ace Tutors and is commended by the student/parent to be good.
If you are interested in this tutor, note his/her ID number and call our coordinator for more information at 6100-2237
This tutor provides small group tuition. Check his/her full profile to find out more.
Welcome to Ace Tutors, Singapore's professional home tuition service trusted by over 4080 students. We provide tutors for your home tuition, small group tuition, and tuition centres. You may find tutors specialised in the teaching of PSLE, O level and A level academic subjects.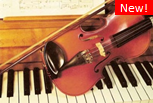 Music Teachers
Tutor search is free
Piano, violin, guitar, organ or drum
Tuition location of your choice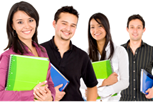 Corporate
Tutors for tuition centres
All levels and subjects
Only $39.90 per job post
Free trial available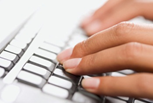 Register As Tutor
Tutor registration is free
Free SMS, email updates
Commission charged only upon tuition match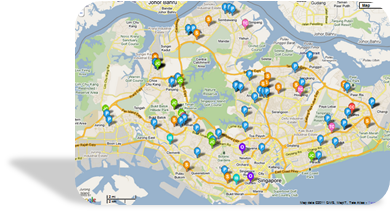 Tuition Assignments
View available tuition
Log in to apply directly online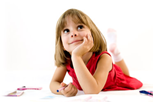 Articles
Read tuition and teaching related articles
Contribute articles to boost your tutor profile

NG PEK LING

| | |
| --- | --- |
| | 13 YEARS OF EXPERIENCE IN TUTORING |

Graduate, Full-Time

Elijah Ng

| | |
| --- | --- |
| | I started tutoring during my student days at 17 and have found teaching to be fulfilling. Prior to my degree in NIE, I was working with an educational psychologist and had conducted learning style profiling sessions at various secondary schools. In NIE, I specialised in Primary Level English, Mathematics... |

Graduate, (ex) MOE certified Teacher

[ Available on Request ]

I have been a tutor for the past 10 years with 4+ years working in a secondary school teaching mathematics.

Available immediately and able to commit as long as possible.

Graduate, MOE-certified Teacher
Primary 5-Mathematics

| | |
| --- | --- |
| | Techniques to problem solving for Primary 5. Word problems are often the toughest component pupils have difficulties tackling in the mathematics exam paper. In this class, I will be teaching strategies including model drawing, units and parts, ratio, simple simultaneous questions Etc, and any necessary heuristic skills needed to answer those problems in exam papers. |

Graduate, (ex) MOE certified Teacher

Secondary 4-E Maths

| | |
| --- | --- |
| | I have been teaching E Maths for the last 7 Years and I do know the syllabus well. The aim of opening up a class is so that I can assist more students as 1 to 1 restricts me to have many tuition kids. Mainly i use other school test papers, topical exercises and full test papers of O Level Standards. Students have generally enjoyed and greatly improved in their Maths after grasping the fundamentals... |

Graduate, Full-Time

Secondary 3-Bio/Chem

| | |
| --- | --- |
| | The aim of the class is to start preparing students in secondary 3 to score in their O levels Chemistry and Biology. Fundamentals have to start building strong in secondary 3 in order to score well in O levels. I will go through each topics and highlight the importance of each topic with them, giving them the main points. I will also address their problems they encounter in school and knowing how... |

Graduate, Full-Time
New Tutors

Guo beiting

-

Oct 14

Tuition Areas:

North, West, South...

Undergraduate Tutor

guo beiting

-

Oct 14

Tuition Areas:

West, South, Ang Mo Kio...

Undergraduate Tutor

Jelene Teo

-

Oct 14

Tuition Areas:

Ang Mo Kio

, Bishan, Hougang, Sengkang...

Diploma Tutor

New Articles

Desired Outcomes of Education

-

Jul 14

The person who is schooled in the Singapore Education system embodies the Desired Outcomes of Education....

Free Music Theory Mock Test and Marking Scheme

-

Jun 13

Here is a link for all the music theory candidates and parents to have a peep about the music theory...

Popularity Ranking of JCs 2013 - Based on O Level Intake

-

Mar 13

The entry points into JCs has been released. St. Joseph's Institution has made its way into the list...



Consider a Career / Job with Ace Tutors