This tutor has taken at least 2 assignments from Ace Tutors and is highly recommended to students/parents. Of course, this will be subject to the tutor's availability.
This tutor has taken at least 1 assignment from Ace Tutors and is commended by the student/parent to be good.
If you are interested in this tutor, note his/her ID number and call our coordinator for more information at 6100-2237
This tutor provides small group tuition. Check his/her full profile to find out more.
Welcome to Ace Tutors, Singapore's professional home tuition service trusted by over 4080 students. We provide tutors for your home tuition, small group tuition, and tuition centres. You may find tutors specialised in the teaching of PSLE, O level and A level academic subjects.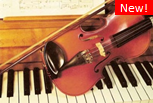 Music Teachers
Tutor search is free
Piano, violin, guitar, organ or drum
Tuition location of your choice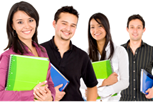 Corporate
Tutors for tuition centres
All levels and subjects
Only $39.90 per job post
Free trial available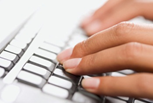 Register As Tutor
Tutor registration is free
Free SMS, email updates
Commission charged only upon tuition match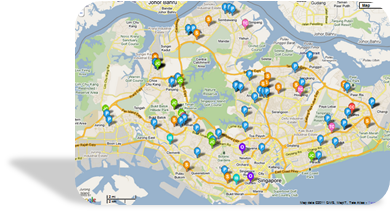 Tuition Assignments
View available tuition
Log in to apply directly online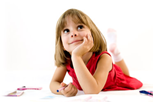 Articles
Read tuition and teaching related articles
Contribute articles to boost your tutor profile

Farizah

| | |
| --- | --- |
| | I have been giving free tuition to my friends ever since my PSLE days and I feel that seeing them improve drastically with my guidance is definitely an invaluable joy to me. From previously failing consistently, my friend managed to achieve a B for Math during PSLE. I believe that every student deserves... |

A' Levels, Part-Time

Sandra Lai

| | |
| --- | --- |
| | Experienced ex MOE teacher, with 17 years experience in Teaching. Taught students from top schools such as RI, HCI, RGS, TKGS, RJC, TJC . |

Masters, (ex) MOE certified Teacher

Linda Tan

I have taught English to primary school students for four years on a one-to-one basis as well as in a tuition centre.

I'm committed to teach a student for at least a year. During their exam period, I make time to give them extra lessons, even on weekends.

Diploma, Full-Time
Secondary 3-A Maths

| | |
| --- | --- |
| | Sec 3 A-math syllabus: -will be teaching topic by topic in detail -all different types of questions will be covered -practice questions will be given -practice papers before examinations will be provided -will follow closely with 'o' level syllabus |

Graduate, Full-Time

Primary 4-Mathematics

| | |
| --- | --- |
| | AIM 1. To value-add to students academically and assist them in building their foundations in the subject in line with the school syllabus. 2. To create a fun and enjoyable learning environment through group tuition. 3. To encourage meaningful learning through student-centred activities. Lessons will be conducted in a conducive environment where the room is air-conditioned. |

Graduate, NIE Trainee

Primary 5-Mathematics

| | |
| --- | --- |
| | Techniques to problem solving for Primary 5. Word problems are often the toughest component pupils have difficulties tackling in the mathematics exam paper. In this class, I will be teaching strategies including model drawing, units and parts, ratio, simple simultaneous questions Etc, and any necessary heuristic skills needed to answer those problems in exam papers. |

Graduate, (ex) MOE certified Teacher
New Tutors

Mufiidah binte Abdul Razak

-

Nov 14

Tuition Areas:

Bukit Batok

, South, Jurong East, Jurong West...

A' Levels Tutor

Peh geok kim

-

Nov 14

Tuition Areas:

Kembangan

, Bedok/Chai Chee, Geylang/Macpherson/Eunos, Pasir Ris...

Undergraduate Tutor

Li-Jun, Jevarn

-

Nov 14

Tuition Areas:

South, Bishan, Bukit Timah...

A' Levels Tutor

New Articles

Desired Outcomes of Education

-

Jul 14

The person who is schooled in the Singapore Education system embodies the Desired Outcomes of Education....

Free Music Theory Mock Test and Marking Scheme

-

Jun 13

Here is a link for all the music theory candidates and parents to have a peep about the music theory...

Popularity Ranking of JCs 2013 - Based on O Level Intake

-

Mar 13

The entry points into JCs has been released. St. Joseph's Institution has made its way into the list...



Consider a Career / Job with Ace Tutors