This tutor has taken at least 2 assignments from Ace Tutors and is highly recommended to students/parents. Of course, this will be subject to the tutor's availability.
This tutor has taken at least 1 assignment from Ace Tutors and is commended by the student/parent to be good.
If you are interested in this tutor, note his/her ID number and call our coordinator for more information at 6100-2237
This tutor provides small group tuition. Check his/her full profile to find out more.
Welcome to Ace Tutors, Singapore's best home tuition agency trusted by over 4,700 students. We provide tutors for your home tuition, small group tuition, and tuition centres. You may find tutors specialised in the teaching of PSLE, O level and A level academic subjects. We care about the academic results of your child, thus, we too embark on the journey of nurturing dedicated tutors to guide your child in the best way possible.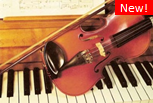 Music Teachers
Tutor search is free
Piano, violin, guitar, organ or drum
Tuition location of your choice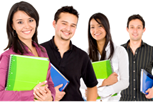 Corporate
Tutors for tuition centres
All levels and subjects
Only $39.90 per job post
Free trial available

Joyce has always been very helpful and efficient. I have always like to get her to help me since i started using the service of Ace Tutors in 2011.

- Mrs Eunice Loo

I am satisfied with Jessica's service. She is very prompt to answer all my queries and doubts. Indeed very helpful and patient. I would not hesitate to recommend to my friends if...

- Ms Joanna

Thank you Joyce for your excellent service. Being the returning customer, the hiring process is first-grade.

- Ms Ruth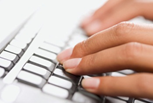 Register As Tutor
Tutor registration is free
Free SMS, email updates
Commission charged only upon tuition match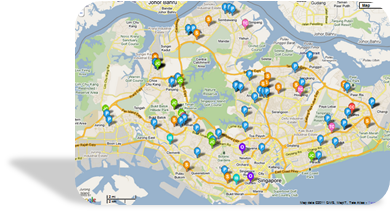 Tuition Assignments
View available tuition
Log in to apply directly online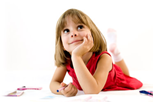 Articles
Read tuition and teaching related articles
Contribute articles to boost your tutor profile

Chng Wen Xin

| | |
| --- | --- |
| | I began tutoring at the age of 17 and have taught 13 students in total. I started teaching them when they were in their lower secondary. I am happy that most of them have made it from a F9 to at least a B3 for their math and additional math. Upon their graduation, we are still in very close contact... |

Undergraduate, Part-Time

HASLINDAH HASHIM

| | |
| --- | --- |
| | I have had 4 years of teaching experience in the Express and Normal Academic streams. I have had training for the Old and the new revised English syllabus. I have had set many exam papers for my school and am well aware of the structure and requirements of the English examination in secondary schools.... |

Graduate, NIE Trainee

Wong Zi Jin

| | |
| --- | --- |
| | I went to great schools like St Nicholas Girls School and ACJC where we were constantly challenged and encouraged by teachers to enjoy what we were learning in class, not merely completing homework. As such, I enjoy teaching my students the same thing- if I can get them interested in what they are learning,... |

Undergraduate, Part-Time
Other-Mathematics

| | |
| --- | --- |
| | Assist Students to achieve desired results Mixed Class P3 Level - $22/Hr P4 Level - $25/Hr P5 Level - $28/Hr Choice of 2 Locations (Near Train Stations) 1.5 Hours or 2 Hours Session |

Undergraduate, Full-Time

Secondary 4-Physics/Chem

| | |
| --- | --- |
| | Understand Chemistry through simple concepts instead of memorization. |

Graduate, Full-Time

Junior College 1-General Paper

| | |
| --- | --- |
| | Apart from beefing up your knowledge and content levels, the aim of this weekly class is to improve your reading and understanding skills and your writing ability. Style, language, vocabulary and approach are all covered. We will use materials from books, magazines, newspapers, the internet, educational institutions, and past year papers. Discussing and working in a small group is more beneficial and... |

Graduate, Full-Time
New Tutors

Angie Cho

-

Mar 15

Tuition Areas:

Ang Mo Kio

, Bishan, Serangoon

Undergraduate Tutor

Raenor Wei Kua

-

Mar 15

Tuition Areas:

Pasir Ris

, East

A' Levels Tutor

Ng Yan Xin

-

Mar 15

Tuition Areas:

Toa Payoh

, Central, Tampines/Simei, Yio Chu Kang...

A' Levels Tutor

New Articles

Talent is Overrated, Hard Work is Not. (Part 1)

-

Feb 15

How often have we showered praises, eulogies and even gone to the extent of worshipping successful people...

How to be a Great Tutor

-

Feb 15

The word teacher has its roots in the Latin word – meaning to lead or to draw out. Good teachers draw...

How To Sing The Right Praises

-

Feb 15

Professor Carol Dweck conducted an experiment on about hundered over students who were mostly in their...



Consider a Career / Job with Ace Tutors