This tutor has taken at least 2 assignments from Ace Tutors and is highly recommended to students/parents. Of course, this will be subject to the tutor's availability.
This tutor has taken at least 1 assignment from Ace Tutors and is commended by the student/parent to be good.
If you are interested in this tutor, note his/her ID number and call our coordinator for more information at 6100-2237
This tutor provides small group tuition. Check his/her full profile to find out more.
Welcome to Ace Tutors, Singapore's best home tuition agency trusted by over 4,900 students. We provide tutors for your home tuition, small group tuition, and tuition centres. You may find tutors specialised in the teaching of PSLE, O level and A level academic subjects. We care about the academic results of your child, thus, we too embark on the journey of nurturing dedicated tutors to guide your child in the best way possible.
Call our Friendly Coordinators Today at 6100-2237!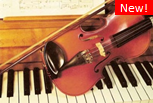 Music Teachers
Tutor search is free
Piano, violin, guitar, organ or drum
Tuition location of your choice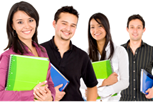 Corporate
Tutors for tuition centres
All levels and subjects
Only $39.90 per job post
Free trial available

The tutor is very good, managed to get my daughter to like her instantly. I am so glad for this tutor and all the other tutors i got from Ace Tutors. Two of them stayed to 4 year!

- Ms Kathryn

Ms Joyce was very responsive. Called her in the morning and within 2 hours she got back to me with a recommendation. Ms Joyce is very approachable and patient in listening to what...

- Ms Cynthia

Thanks Vanessa for your help! You have made things smooth & easy for me!

- Ms Rachel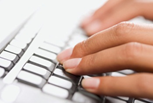 Register As Tutor
Tutor registration is free
Free SMS, email updates
Commission charged only upon tuition match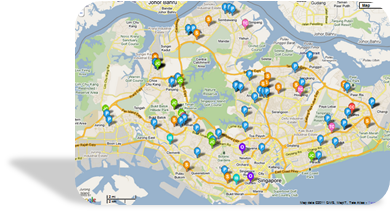 Tuition Assignments
View available tuition
Log in to apply directly online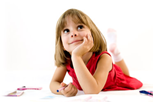 Articles
Read tuition and teaching related articles
Contribute articles to boost your tutor profile

Yii Chin Meet Karen

| | |
| --- | --- |
| | I have been coaching students in Mathematics for the last 4 years. I enjoy clarifying the doubts of students and feel a sense of satisfaction when they understand how to solve problems. Under my charge, my students have achieved good satisfactory results in school examinations and national examinations.... |

Graduate, MOE-certified Teacher

Lim Li Ying, Wilda

| | |
| --- | --- |
| | Although I have no paid tutoring experience, I have been tutoring my peers in school for various subjects wherever possible and believe I would be able to do so for your children, or for yourself as a student. |

Undergraduate, Part-Time

NURLIYANA HANUM BINTE ABU SHAH

| | |
| --- | --- |
| | I am currently having one Primary 5 student from Peiying Primary School. As a tutor, I believe guiding is better than teaching as we are able to assess the understanding of a child. From a shy girl, she is able to voice out her concerns without being asked and she had improved from her carelessness.... |

A' Levels, Full-Time
Secondary 4-Chemistry

| | |
| --- | --- |
| | The class is aimed to make students excel in Chemistry through easy to understand teaching methods and thorough practices. Key points and easy references and analogies will be made to make understanding of the topic a breeze. Clear and concise notes and revisions will be provided to ensure each chapter has been well understood. Students usually comment that I am very patient as I will find different... |

Graduate, Full-Time

Junior College 2-Economics

| | |
| --- | --- |
| | JC H2/H1 Econs |

Graduate, MOE-certified Teacher

Primary 6-Mathematics

| | |
| --- | --- |
| | English, Mathematics or Science tuition for P1-6 around Macpherson area Tuition fees from $160 - $180 depending on level. Min no. Of students to start a cmlass: 2. |

Graduate, MOE-certified Teacher
New Tutors

Kaedy

-

May 15

Tuition Areas:

Tiong Bahru

, West, Bishan, Central (City)...

Undergraduate Tutor

Alvin Lim

-

May 15

Tuition Areas:

Choa Chu Kang

, Bukit Batok, Bukit Panjang, Jurong East...

Diploma Tutor

Low Yam Wen

-

May 15

Tuition Areas:

Tiong Bahru

, Bukit Merah, Central (City), Harbourfront...

Graduate Tutor

New Articles

Programme For International Assessment (PISA) – What Does It Mean For Singapore?

-

May 15

PISA is a test designed by the Organisation for Economic Co-operation and Development. It is a test designed...

Performance Character

-

May 15

Different people have different opinions of success. What does it mean when parents mention that they...

What my 8-year-old learnt at a Philippine school

-

Apr 15

It's that time of the year again…school holidays! When I was a student, school holidays used to be an...



Consider a Career / Job with Ace Tutors