This tutor has taken at least 2 assignments from Ace Tutors and is highly recommended to students/parents. Of course, this will be subject to the tutor's availability.
This tutor has taken at least 1 assignment from Ace Tutors and is commended by the student/parent to be good.
If you are interested in this tutor, note his/her ID number and call our coordinator for more information at 6100-2237
This tutor provides small group tuition. Check his/her full profile to find out more.
Welcome to Ace Tutors, Singapore's professional home tuition service trusted by over 4080 students. We provide tutors for your home tuition, small group tuition, and tuition centres. You may find tutors specialised in the teaching of PSLE, O level and A level academic subjects.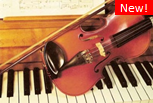 Music Teachers
Tutor search is free
Piano, violin, guitar, organ or drum
Tuition location of your choice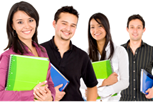 Corporate
Tutors for tuition centres
All levels and subjects
Only $39.90 per job post
Free trial available

Thank you very much for your prompt and excellent service. - Nov 13

- Mrs Priyanka Shenoy

I am happy with the tutors matched by Fyza as per my requirements. Thank you Fyza. - Dec 2013

- Mrs Sumathi

This is the third time I engaged the service with Ace tutor. My experience with your staff, Ms Joyce was pleasant, that's why I never look for other options whenever I need a home...

- Mrs Choi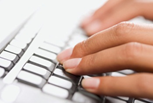 Register As Tutor
Tutor registration is free
Free SMS, email updates
Commission charged only upon tuition match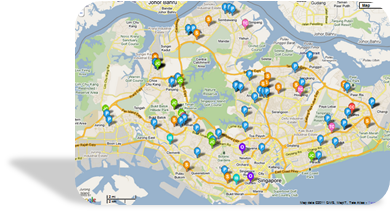 Tuition Assignments
View available tuition
Log in to apply directly online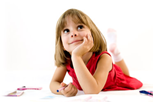 Articles
Read tuition and teaching related articles
Contribute articles to boost your tutor profile

Anna Zhou Yue

| | |
| --- | --- |
| | I'm a holder of Hwa Chong Diploma of Distinction(2013) which only the top 1 % of the national cohort can attain. This acknowledge my academic competence. I've been teaching O level students for 2 years (10 students) and A level students(2 students) for 1 year. During each tuition, I will... |

A' Levels, Part-Time

Tran Thi Phuong

I won a ASEAN scholarship in Vietnam and became an MOE scholar. As an experienced test-taker who has gone through many major exams and interviews and constantly performing well in science and maths- related subjects, I believe that I can give the most comprehensive and useful tuition lessons ever.

I...

A' Levels, Part-Time

Jasmin Maniam

| | |
| --- | --- |
| | I have been a primary school teacher for 32 years. I have upgraded my teaching proficiency through attending many professional and academic courses eg Dip TESL ( NZ), , BA ( Eng Lang & Lit) MA ( Art Education) - NTU, Post Grad Dip in English Studies ( NUS) . As such pupils I tutor have performed... |

Masters, (ex) MOE certified Teacher
Other-English

| | |
| --- | --- |
| | Grade 6 to Grade 8 acceleration Class. ($160 per month) -For students who holds at least a grade 5 in Music theory and would like to sit for Grade 8 theory exam in a year time. -ABRSM syllabus -Students would be taught directly on how to tackle the important points or 6 months music Theory intensive class($180 per month) -Allow you to grasp the concepts needed for grade 8 music theory exam -ABRSM... |

Graduate, Full-Time

Pre-School-English

| | |
| --- | --- |
| | Using Interesting and creative ways to encourage children to learn Phonics( Letterland, Rigby phonics, Olive). The children will get to learn nursery rhymes and at the same time improve their phonemic awareness. |

Graduate, Part-Time

Primary 6-Mathematics

| | |
| --- | --- |
| | 1. To comprehensively tackle the word problem section of the Mathematics paper. 2. Understand the nature of the different types of word problems. 3. Methods and solutions to tackle the problems. |

Graduate, (ex) MOE certified Teacher
New Tutors

helen Lim

-

Mar 14

Tuition Areas:

Geylang/Macpherson/Eunos, Kallang/Whampoa, Toa Payoh...

Graduate Tutor

Hon Mei Xuan

-

Mar 14

Tuition Areas:

Choa Chu Kang

, Bukit Batok, Bukit Panjang, Clementi/West Coast...

Undergraduate Tutor

Hon Mei Xuan

-

Mar 14

Tuition Areas:

Choa Chu Kang

, Bukit Batok, Bukit Panjang, Clementi/West Coast...

Undergraduate Tutor

New Articles

Free Music Theory Mock Test and Marking Scheme

-

Jun 13

Here is a link for all the music theory candidates and parents to have a peep about the music theory...

Popularity Ranking of JCs 2013 - Based on O Level Intake

-

Mar 13

The entry points into JCs has been released. St. Joseph's Institution has made its way into the list...

Adequate Sleep Equals Smarter Children

-

Mar 13

According to Dr Ines Wilhelm of the University of Tubingenís Institute for Medical Psychology and Behavioural...



Consider a Career / Job with Ace Tutors