This tutor has taken at least 2 assignments from Ace Tutors and is highly recommended to students/parents. Of course, this will be subject to the tutor's availability.
This tutor has taken at least 1 assignment from Ace Tutors and is commended by the student/parent to be good.
If you are interested in this tutor, note his/her ID number and call our coordinator for more information at 6100-2237
This tutor provides small group tuition. Check his/her full profile to find out more.
Welcome to Ace Tutors, Singapore's best home tuition agency trusted by over 4,900 students. We provide tutors for your home tuition, small group tuition, and tuition centres. You may find tutors specialised in the teaching of PSLE, O level and A level academic subjects. We care about the academic results of your child, thus, we too embark on the journey of nurturing dedicated tutors to guide your child in the best way possible.
Call our Friendly Coordinators Today at 6100-2237!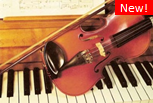 Music Teachers
Tutor search is free
Piano, violin, guitar, organ or drum
Tuition location of your choice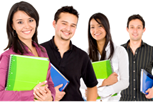 Corporate
Tutors for tuition centres
All levels and subjects
Only $39.90 per job post
Free trial available

The tutor is very good, managed to get my daughter to like her instantly. I am so glad for this tutor and all the other tutors i got from Ace Tutors. Two of them stayed to 4 year!

- Ms Kathryn

Ms Joyce was very responsive. Called her in the morning and within 2 hours she got back to me with a recommendation. Ms Joyce is very approachable and patient in listening to what...

- Ms Cynthia

Thanks Vanessa for your help! You have made things smooth & easy for me!

- Ms Rachel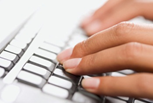 Register As Tutor
Tutor registration is free
Free SMS, email updates
Commission charged only upon tuition match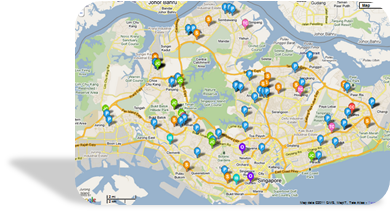 Tuition Assignments
View available tuition
Log in to apply directly online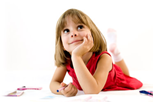 Articles
Read tuition and teaching related articles
Contribute articles to boost your tutor profile

Kouk Mei Ling

| | |
| --- | --- |
| | 2006-2009: Taught English for private tuition and in tuition centres. 2009-2010: Worked as an Editor in a publishing firm, editing manuscripts of assessment books and educational materials 2011-2014: Taught English in a school in Japan, prepared lesson plans and materials to meet the needs of... |

Graduate, Full-Time

Bernice

| | |
| --- | --- |
| | China (Teach English )korean(Teach English)/Philippines (Teach Chinese)/India (Teach English).Most of my students have scored As for their PSLE and one of my student from Casuarina Primary came in top in her school back in 2010 PSLE with an aggregate of 275. Have experienced in teaching kids wHave experienced... |

Diploma, Full-Time

LIM ShengYang

I have 1 year experience teaching upper primary students. Grade improved from fail to pass. 1 year experience teaching lower and upper secondary students. Grade improved from 'C' to 'A' and student got into Innova & Anglo-Chinese Junior College.

A committed tutor with...

A' Levels, Part-Time
Secondary 4-Chemistry

| | |
| --- | --- |
| | The class is aimed to make students excel in Chemistry through easy to understand teaching methods and thorough practices. Key points and easy references and analogies will be made to make understanding of the topic a breeze. Clear and concise notes and revisions will be provided to ensure each chapter has been well understood. Students usually comment that I am very patient as I will find different... |

Graduate, Full-Time

Junior College 2-Economics

| | |
| --- | --- |
| | JC H2/H1 Econs |

Graduate, MOE-certified Teacher

Primary 6-Mathematics

| | |
| --- | --- |
| | English, Mathematics or Science tuition for P1-6 around Macpherson area Tuition fees from $160 - $180 depending on level. Min no. Of students to start a cmlass: 2. |

Graduate, MOE-certified Teacher
New Tutors

See Kai Li Denise

-

Apr 15

Tuition Areas:

Pasir Ris

, East, Bishan, Sengkang...

Undergraduate Tutor

[ Available on Request ]

-

Apr 15

Tuition Areas:

Sengkang

, Bedok/Chai Chee, Marine Parade, Punggol

Graduate Tutor

Sherrie Chew XueQi

-

Apr 15

Tuition Areas:

East, North East

Undergraduate Tutor

New Articles

What my 8-year-old learnt at a Philippine school

-

Apr 15

It's that time of the year again…school holidays! When I was a student, school holidays used to be an...

Developing Talent in Young people by Benjamin S Bloom

-

Apr 15

Benjamin S Bloom was born in February 21st 1913 and passed on, on September 13th 1999. He made significant...

The Big Kid

-

Apr 15

I was only twenty and weighed about 102 pounds when I started teaching. One of the students...



Consider a Career / Job with Ace Tutors