This tutor has taken at least 2 assignments from Ace Tutors and is highly recommended to students/parents. Of course, this will be subject to the tutor's availability.
This tutor has taken at least 1 assignment from Ace Tutors and is commended by the student/parent to be good.
If you are interested in this tutor, note his/her ID number and call our coordinator for more information at 6100-2237
This tutor provides small group tuition. Check his/her full profile to find out more.
Welcome to Ace Tutors, Singapore's professional home tuition service trusted by over 4080 students. We provide tutors for your home tuition, small group tuition, and tuition centres. You may find tutors specialised in the teaching of PSLE, O level and A level academic subjects.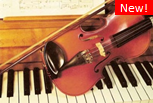 Music Teachers
Tutor search is free
Piano, violin, guitar, organ or drum
Tuition location of your choice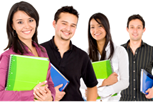 Corporate
Tutors for tuition centres
All levels and subjects
Only $39.90 per job post
Free trial available

Fyza, she has always been so helpful to source tutors for me and even my recommended friends. We are pleased with her service - professional and efficient! If you have a nomination...

- Mrs Tee

Joyce is very fast in the process. Her response were prompt. - Oct 2013

- Anonymous Parent

Ms Fyza never regard me as a nasty customer even though I have been submitting my request 4 times within a year just for an English Tutor. Her service is professional."

- Ms Sandy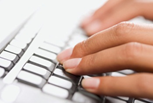 Register As Tutor
Tutor registration is free
Free SMS, email updates
Commission charged only upon tuition match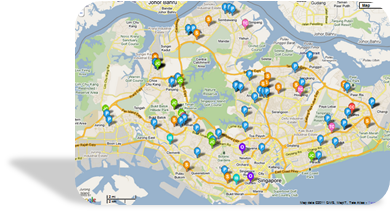 Tuition Assignments
View available tuition
Log in to apply directly online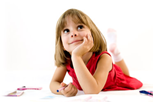 Articles
Read tuition and teaching related articles
Contribute articles to boost your tutor profile

Alana Lim

I believe that I can be a great tutor as I am committed to see my tuition kid graduate and do well with good grades in his/ her studies. I hope to be able to help kids who require and are willing to learn to do well in their examinations and achieve the best they can be.

I am able to start immediately...

Graduate, Part-Time

Wong Mingyan Reuben

| | |
| --- | --- |
| | - Previous tutoring experience in English for primary school students as service-learning project. - Previous tutoring experience in ACCELENCE Academic Specialist in Melbourne. - Currently a part-time Economics/Accounting/Finance/Mathematics tutor in Melbourne since 2013. - Specialise in the subject... |

Undergraduate, Part-Time

Sim Yuh Harn

Experience with private as well as group tutoring before for approximately a year. The youngest taught was in Primary 2 and the highest in Secondary 3.

Being an undergraduate, the timings for tuition would be limited to weekday evenings and weekends (full day).

Undergraduate, Part-Time
Secondary 3-Bio/Chem

| | |
| --- | --- |
| | Combined Science (Bio/Chem) An hour each science. Notes & worksheets will be provided. |

Graduate, MOE-certified Teacher

Primary 6-English

| | |
| --- | --- |
| | I believe that a strong foundation is essential for one to excel in a language. Hence, in my class, I will be covering the technical intricacies of English Language. They are pertaining to tenses, Subject-Verb agreement, prepositions, vocabulary and so on. I will also provide assignments and past-year papers for students to practice and these will typically be a revision of what I have covered in class.... |

Graduate, Full-Time

Primary 6-Mathematics

| | |
| --- | --- |
| | Besides building up the students' foundation for each topic, I would place a greater emphasis on the various heuristics and problem solving techniques for different types of problem sums. Worksheets that I use would have math problems organised according to question types and techniques used. Students could have the chance to invent their own questions according to the different types of questions... |

Graduate, Full-Time
New Tutors

Darshan Chugani

-

Dec 13

Tuition Areas:

East

A' Levels Tutor

Nurhuda binte Nordin

-

Dec 13

Tuition Areas:

Hougang

, North East, Ang Mo Kio, Bishan...

Masters Tutor

Chua Ching Leong

-

Dec 13

Tuition Areas:

Ang Mo Kio

, Central, Hougang, Khatib...

A' Levels Tutor

New Articles

Free Music Theory Mock Test and Marking Scheme

-

Jun 13

Here is a link for all the music theory candidates and parents to have a peep about the music theory...

Popularity Ranking of JCs 2013 - Based on O Level Intake

-

Mar 13

The entry points into JCs has been released. St. Joseph's Institution has made its way into the list...

Adequate Sleep Equals Smarter Children

-

Mar 13

According to Dr Ines Wilhelm of the University of Tubingenís Institute for Medical Psychology and Behavioural...



Consider a Career / Job with Ace Tutors