This tutor has taken at least 2 assignments from Ace Tutors and is highly recommended to students/parents. Of course, this will be subject to the tutor's availability.
This tutor has taken at least 1 assignment from Ace Tutors and is commended by the student/parent to be good.
If you are interested in this tutor, note his/her ID number and call our coordinator for more information at 6100-2237
This tutor provides small group tuition. Check his/her full profile to find out more.
Welcome to Ace Tutors, Singapore's professional home tuition service trusted by over 4080 students. We provide tutors for your home tuition, small group tuition, and tuition centres. You may find tutors specialised in the teaching of PSLE, O level and A level academic subjects.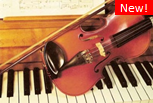 Music Teachers
Tutor search is free
Piano, violin, guitar, organ or drum
Tuition location of your choice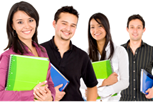 Corporate
Tutors for tuition centres
All levels and subjects
Only $39.90 per job post
Free trial available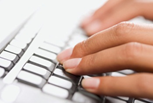 Register As Tutor
Tutor registration is free
Free SMS, email updates
Commission charged only upon tuition match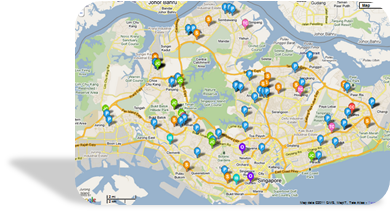 Tuition Assignments
View available tuition
Log in to apply directly online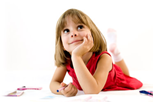 Articles
Read tuition and teaching related articles
Contribute articles to boost your tutor profile

Lexter Ng

| | |
| --- | --- |
| | I have previously maths tuition my primary 4 cousin. Occasionally he still approaches me for some help with marking his past year exam papers. I was extremely hardworking when I was a student as I was not naturally gifted. I have travelled a far less conventional path from many others before reaching... |

Graduate, Part-Time

Joycelyn Lim

| | |
| --- | --- |
| | I'm currently an undergraduate in Murdoch University. I have attained A1 in both my English and Higher Chinese during my O levels. I'm also awarded with both a Diploma prize and Merit award during my polytechnic days. |

Undergraduate, Full-Time

Huril Ain Bte Saifulzaman

Had taught a few times, has little experience but willing to learn.

Able to start now. Can commit a few hours after school on Wednesday,Friday, Saturday and Sunday evenings. Can commit on Tuesday afternoons.

Undergraduate, Part-Time
Primary 6-English

| | |
| --- | --- |
| | Upper primary creative wiring class. |

Graduate, Full-Time

Primary 6-Mathematics

| | |
| --- | --- |
| | Receive PSLE preparation tailored to your strengths and weaknesses. |

Graduate, Full-Time

Secondary 4-Physics/Chem

| | |
| --- | --- |
| | Hi! need tuition? 1. current teacher (NIE trained, graduated from NTU in Mathematics and Physics) 2. 10 years experience 3. rich resources (papers, worksheets, slides, videos) 4. patient and knowledgeable 5. assured improvement promotions! a. register by January (50% off 1st month) b. recommend a friend (50% commission) 1 to 1 70 - 100 per hour small group (max 6) 35 - 50 per hour large group... |

Graduate, MOE-certified Teacher
New Articles

Delayed Gratification – What Has It Got To Do With Your Children's Success?

-

Jan 15

What is one thing we always ask about successful people? Wouldn't we want to know what they are like,...

Is it Wise to Help Your Children Pay for Their University Fees?

-

Jan 15

There is no right or wrong answer for this – at the end of the day, it boils down to what the parents...

Why failure is good for our child?

-

Jan 15

To err is human, to fail is part of life. How many times have we "failed" in life, be it at athletics,...



Consider a Career / Job with Ace Tutors