This tutor has taken at least 2 assignments from Ace Tutors and is highly recommended to students/parents. Of course, this will be subject to the tutor's availability.
This tutor has taken at least 1 assignment from Ace Tutors and is commended by the student/parent to be good.
If you are interested in this tutor, note his/her ID number and call our coordinator for more information at 6100-2237
This tutor provides small group tuition. Check his/her full profile to find out more.
Welcome to Ace Tutors, Singapore's professional home tuition service trusted by over 4080 students. We provide tutors for your home tuition, small group tuition, and tuition centres. You may find tutors specialised in the teaching of PSLE, O level and A level academic subjects.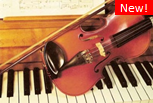 Music Teachers
Tutor search is free
Piano, violin, guitar, organ or drum
Tuition location of your choice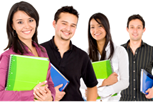 Corporate
Tutors for tuition centres
All levels and subjects
Only $39.90 per job post
Free trial available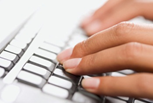 Register As Tutor
Tutor registration is free
Free SMS, email updates
Commission charged only upon tuition match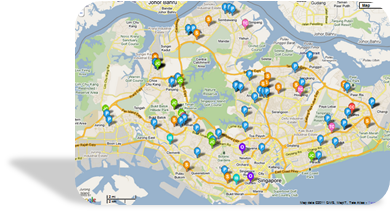 Tuition Assignments
View available tuition
Log in to apply directly online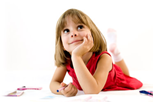 Articles
Read tuition and teaching related articles
Contribute articles to boost your tutor profile

Lim Shu Hui

| | |
| --- | --- |
| | I have been teaching in Stalford Learning Centre as a tuition teacher for the past 1 year. I have experience in teaching students from all walks of life. |

Undergraduate, Part-Time

ZHANG KAIYU

| | |
| --- | --- |
| | I started tutoring as a part time tutor since my poly life (year 2012), besides that I am also a warmhearted person because I always hold free tutoring lessons for my friends in school which indeed helped a lot. One of the examples is that my poly friend's mathematics grade has improved from grade... |

Diploma, Part-Time

Joash Lim

I have had over 2 years of tutoring experience. The level of my students range from pri to IGCSE to JC. I keep my lessons engaging, yet focused. Students who started early with me saw a significant jump in their grades. I take ownership of my student's learning and encourage them to do the same.

Immediate....

Undergraduate, Part-Time
Primary 4-Mathematics

| | |
| --- | --- |
| | Min 2 students max 4. Different levels are acceptable but fees increase by $5/hr per level. Eg. P4 is $30/hr , P5 $35/hr, P6 $40/hr joining alone. No. Of hrs can increase to 1.5hrs and fees adjusted accordingly. Peer learning & strategies to improve math. Use of action reasearch for positive learning experience. Student centered. Other timings are acceptable if there are more than 2 students. Mon... |

Masters, (ex) MOE certified Teacher

Secondary 3-A Maths

| | |
| --- | --- |
| | Targetted at students moving on to Sec 3 in 2015. Bridges the gap between Secondary 2 Mathematics and the concepts required to excel in Additional Mathematics. Mon/Thu 5-7pm |

Masters, (ex) MOE certified Teacher

Primary 5-Mathematics

| | |
| --- | --- |
| | Current MOE relief teacher. Small group tuition for Pri 1 to Pri 6. Help students cultivate interest in Mathematics. Able to let students understand concepts easily. Teach according to the MOE syllabus. Provide free exam papers and worksheets to students. Revision of school work. Focuses on key concepts before practising questions based on exam papers. Clarification of students' doubts. |

Graduate, Full-Time
New Tutors

Cai Yi Xuan

-

Oct 14

Tuition Areas:

Sengkang

, Hougang, Baungkok

Graduate Tutor

Tan Jia Ying

-

Oct 14

Tuition Areas:

Bukit Panjang

, Bukit Batok, Choa Chu Kang, Yew Tee

Graduate Tutor

Anisah Begum d/o Syed Ibrahim

-

Oct 14

Tuition Areas:

Jurong East

, West, Bukit Batok, Bukit Merah...

Graduate Tutor

New Articles

Desired Outcomes of Education

-

Jul 14

The person who is schooled in the Singapore Education system embodies the Desired Outcomes of Education....

Free Music Theory Mock Test and Marking Scheme

-

Jun 13

Here is a link for all the music theory candidates and parents to have a peep about the music theory...

Popularity Ranking of JCs 2013 - Based on O Level Intake

-

Mar 13

The entry points into JCs has been released. St. Joseph's Institution has made its way into the list...



Consider a Career / Job with Ace Tutors