This tutor has taken at least 2 assignments from Ace Tutors and is highly recommended to students/parents. Of course, this will be subject to the tutor's availability.
This tutor has taken at least 1 assignment from Ace Tutors and is commended by the student/parent to be good.
If you are interested in this tutor, note his/her ID number and call our coordinator for more information at 6100-2237
This tutor provides small group tuition. Check his/her full profile to find out more.
Welcome to Ace Tutors, Singapore's professional home tuition service trusted by over 4080 students. We provide tutors for your home tuition, small group tuition, and tuition centres. You may find tutors specialised in the teaching of PSLE, O level and A level academic subjects.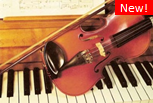 Music Teachers
Tutor search is free
Piano, violin, guitar, organ or drum
Tuition location of your choice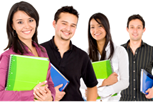 Corporate
Tutors for tuition centres
All levels and subjects
Only $39.90 per job post
Free trial available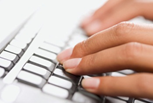 Register As Tutor
Tutor registration is free
Free SMS, email updates
Commission charged only upon tuition match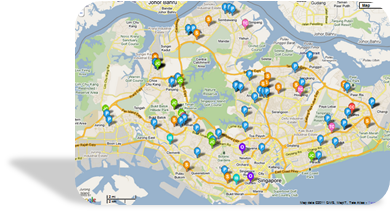 Tuition Assignments
View available tuition
Log in to apply directly online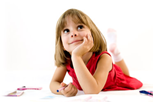 Articles
Read tuition and teaching related articles
Contribute articles to boost your tutor profile

Jinghuai Yu

| | |
| --- | --- |
| | I have been tutoring Secondary and Junior College students for the past five years since my graduation from National Junior College. The bulk of my tutoring experience goes to teaching JC 1 and 2 H2 Economics students and Secondary 2 and 3 English Language and Literature students. I have a structured... |

Graduate, NIE Trainee

Roger Wong

I have tutoring experience for 1 year and have been a relief teacher as well

Abe to start work work immediately. Can commit from mon to thu and sat and sun. Can conduct group tuition as well

Undergraduate, Part-Time

Ong Jun quan

| | |
| --- | --- |
| | I am a friendly tutor and enjoy teaching kids for both primary and secondary level. I had recently started tutoring and I find myself enjoying what I do. I believe in my capability in the subjects and easy to get along personality will help students to improve their grades, motivate them to study and... |

Undergraduate, Part-Time
Primary 5-Mathematics

| | |
| --- | --- |
| | This course aims to equip students with problem solving skills. By building up a strong foundation, students will be more prepared for their coming PSLE in the following year. Practice and drilling is crucial to excel in math, hence students are strongly encouraged to stay back after class to practice for more questions. I will be there to help when students face difficulties in solving. |

Undergraduate, Part-Time

Junior College 2-Maths

| | |
| --- | --- |
| | The aim of the class is to provide students a place to be able to clarify any mathematical doubts when they could not catch up in class. In addition, it is to prepare students for the A level examinations through teaching them the basic mathematics concepts and how to apply it during exam conditions. Materials used are the students own lecture notes as they are more familiar with that presentation... |

Graduate, Part-Time

Primary 5-Mathematics

| | |
| --- | --- |
| | I hope that through small group tuition, students would be able to learn from their peers. I strongly believe as a teacher we are facilitators that guide the students during the learning process, hence, I would try my best to ensure that the students have a supportive environment to learn with the different types of lessons that would be planned for them. (i.e conducting experiments to better understand... |

Undergraduate, NIE Trainee
New Tutors

S9521776A

-

Oct 14

Tuition Areas:

Hougang

, North East, Ang Mo Kio, Potong Pasir...

A' Levels Tutor

Elijah tay

-

Sep 14

Tuition Areas:

Sengkang

, East, North, North East...

Undergraduate Tutor

Parry Tan Kiat Shi

-

Sep 14

Tuition Areas:

Braddell

, East, North, North East...

Undergraduate Tutor

New Articles

Desired Outcomes of Education

-

Jul 14

The person who is schooled in the Singapore Education system embodies the Desired Outcomes of Education....

Free Music Theory Mock Test and Marking Scheme

-

Jun 13

Here is a link for all the music theory candidates and parents to have a peep about the music theory...

Popularity Ranking of JCs 2013 - Based on O Level Intake

-

Mar 13

The entry points into JCs has been released. St. Joseph's Institution has made its way into the list...



Consider a Career / Job with Ace Tutors