This tutor has taken at least 2 assignments from Ace Tutors and is highly recommended to students/parents. Of course, this will be subject to the tutor's availability.
This tutor has taken at least 1 assignment from Ace Tutors and is commended by the student/parent to be good.
If you are interested in this tutor, note his/her ID number and call our coordinator for more information at 6100-2237
This tutor provides small group tuition. Check his/her full profile to find out more.
Welcome to Ace Tutors, Singapore's best home tuition agency trusted by over 4,900 students. We provide private tutors for your home tuition, small group tuition, and tuition centres. You may find tutors specialised in the teaching of PSLE, O level and A level academic subjects. We care about the academic results of your child, thus, we too embark on the journey of nurturing dedicated tutors to guide your child in the best way possible.
Call our Friendly Coordinators Today at 6100-2237!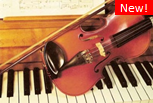 Music Teachers
Tutor search is free
Piano, violin, guitar, organ or drum
Tuition location of your choice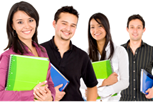 Corporate
Tutors for tuition centres
All levels and subjects
Only $39.90 per job post
Free trial available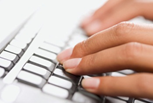 Register As Tutor
Tutor registration is free
Free SMS, email updates
Commission charged only upon tuition match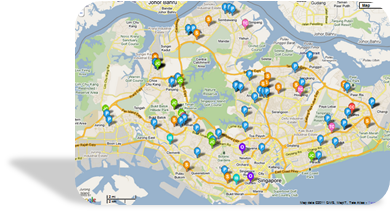 Tuition Assignments
View available tuition
Log in to apply directly online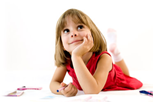 Articles
Read tuition and teaching related articles
Contribute articles to boost your tutor profile

Pham Vu Minh Ngoc

| | |
| --- | --- |
| | I am passionate in teaching as I want to share my experience and knowledge to help students make improvement. I volunteered to teach Primary school students Maths and Science subjects from 2011 to 2012 and from 2013 to 2014. I was the peer tutor in AJC Economics Peer Tutoring Program in which I helped... |

Undergraduate, Part-Time

Goh Tien Ying

Tay Yi Si, Chua Chu Kang Primary school, primary 4, 2015, math and science Tay Yi Ting, Choa Chu Kang primary school, primary 2, 2015, math Wu Yi, Yuan Ching Secondary school, Sec 1, 2014, math Amram, Ngee Ann Polytechnic, year 1, 2014, electrical technology and engineering Mechanic

Able...

Undergraduate, Part-Time

Thoo Chin Aun

| | |
| --- | --- |
| | 2005-2010 Teaching Physics and Math at Admiralty & Northland Secondary School - close to 70% of pure science students obtained A in physics in 'O' level - above 90% of 5N1 (N-level) students moved up to Polytechnics - my lower... |

Masters, (ex) MOE certified Teacher
Secondary 1-English

| | |
| --- | --- |
| | Emphasis of the course will be on language use and vocabulary, as well as analysing text, which are skills critical for the new syllabus Comprehension. The content will supplement what has been learnt in school, that is, an extension of the school syllabus focusing on reading and foundation skills such as vocabulary. Current affairs will be weaved in to prepare students for spoken interaction (component... |

Graduate, (ex) MOE certified Teacher

Secondary 2-Science

| | |
| --- | --- |
| | Go through Science topic. Problem solving. Class os open for IP too. |

Graduate, Full-Time

Secondary 1-Mathematics

| | |
| --- | --- |
| | Pace Students for studying A Maths and Pure/SPA Sciences |

Diploma, Full-Time
New Tutors

Lee Chun Chun Clara

-

Jul 15

Tuition Areas:

West, North West

Graduate Tutor

Eleanor Tan

-

Jul 15

Tuition Areas:

Pasir Ris

, Bedok/Chai Chee, Clementi/West Coast, East Coast...

Undergraduate Tutor

Ho Mei San

-

Jul 15

Tuition Areas:

Sengkang

, North, North East, Ang Mo Kio...

Graduate Tutor



Consider a Career / Job with Ace Tutors