This tutor has taken at least 2 assignments from Ace Tutors and is highly recommended to students/parents. Of course, this will be subject to the tutor's availability.
This tutor has taken at least 1 assignment from Ace Tutors and is commended by the student/parent to be good.
If you are interested in this tutor, note his/her ID number and call our coordinator for more information at 6100-2237
This tutor provides small group tuition. Check his/her full profile to find out more.
Welcome to Ace Tutors, Singapore's professional home tuition service trusted by over 4080 students. We provide tutors for your home tuition, small group tuition, and tuition centres. You may find tutors specialised in the teaching of PSLE, O level and A level academic subjects.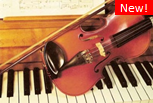 Music Teachers
Tutor search is free
Piano, violin, guitar, organ or drum
Tuition location of your choice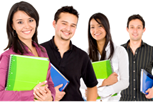 Corporate
Tutors for tuition centres
All levels and subjects
Only $39.90 per job post
Free trial available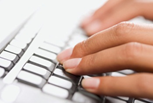 Register As Tutor
Tutor registration is free
Free SMS, email updates
Commission charged only upon tuition match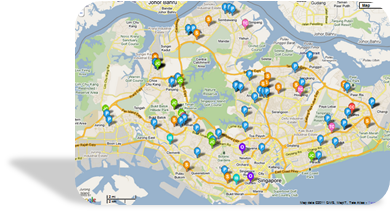 Tuition Assignments
View available tuition
Log in to apply directly online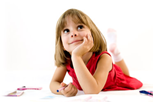 Articles
Read tuition and teaching related articles
Contribute articles to boost your tutor profile

Roselyn Yeo Yan Ling

| | |
| --- | --- |
| | I have taught a Sec 4 student E math before and is currently teaching a Primary 1 student Chinese. |

A' Levels, Part-Time

Siow Wen Ni

I have three years experience of giving tuition which includes one year of P5 English, Maths and Science and two years of P6 English, Maths and Science. My P6 student scored an A in her PSLE Maths subject:)

I am available on Mon-Thurs evenings and can start immediately!

Graduate, Part-Time

Tan Jie Lin

No tutoring/teaching experience except for being part of Math tutoring programme in school during Secondary 2 for a term.

Tentatively anytime except for Tuesday and Thursday evenings, and Sunday.

A' Levels, Part-Time
Primary 3-Mathematics

| | |
| --- | --- |
| | Teaches Primary Mathematics with the latest syllabus Where necessary, manipulative and/or ICT will be used to help pupils better visualize Mathematical concepts Common misconceptions will be addressed |

Undergraduate, NIE Trainee

Secondary 3-A Maths

| | |
| --- | --- |
| | Objective of Course: To fulfil students' potential in scoring minimally an A2 for A Maths. What to expect from lesson: Thoughtfully designed lessons to scaffold students' learning and strengthen their foundation. Lessons will be pitched at a pace students will be comfortable with. Carefully procured materials to maximise effectiveness of lesson. *Students will be arranged into different groups... |

Graduate, MOE-certified Teacher

Junior College 2-Maths

| | |
| --- | --- |
| | I am currently recruiting students to hold small group tuitions in H2 Maths and H2 Physics.The rate will be 30/hr. fully understand the common problems faced by JC students in these subjects and I am commited to tackle them. We will be doing topical revision and visiting basic concepts to ensure full understanding. Materials will be provided I am currently a undergrad at NTU in Physics with 2nd Major... |

Undergraduate, Full-Time
New Tutors

Poon Sou Yee

-

Dec 14

Tuition Areas:

Ang Mo Kio

, North, North East, West...

Graduate Tutor

Tan Karen

-

Dec 14

Tuition Areas:

Yishun

, Ang Mo Kio, Bishan, Clementi/West Coast...

Undergraduate Tutor

Sherman Pang

-

Dec 14

Tuition Areas:

Sengkang

, North East, Bishan, Serangoon...

A' Levels Tutor

New Articles

Big Fish, Little Pond (Part 2)

-

Dec 14

What if you are a big fish in a small pond? Research suggests that parents should target on getting...

Big Fish, Little Pond (Part 1)

-

Dec 14

Here's something for you to ponder on: would you rather your child attend an Elite school or a neighbourhood...

Helping your child with the ABCs of speaking and reading

-

Dec 14

Do you find that children tend to talk like their parents? If we realise that our daily conversations...



Consider a Career / Job with Ace Tutors