This tutor has taken at least 2 assignments from Ace Tutors and is highly recommended to students/parents. Of course, this will be subject to the tutor's availability.
This tutor has taken at least 1 assignment from Ace Tutors and is commended by the student/parent to be good.
If you are interested in this tutor, note his/her ID number and call our coordinator for more information at 6100-2237
This tutor provides small group tuition. Check his/her full profile to find out more.
Welcome to Ace Tutors, Singapore's professional home tuition service trusted by over 4080 students. We provide tutors for your home tuition, small group tuition, and tuition centres. You may find tutors specialised in the teaching of PSLE, O level and A level academic subjects.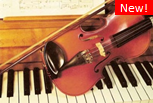 Music Teachers
Tutor search is free
Piano, violin, guitar, organ or drum
Tuition location of your choice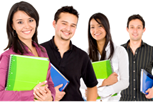 Corporate
Tutors for tuition centres
All levels and subjects
Only $39.90 per job post
Free trial available

I am very pleased with Joyce's service. She always tries her best to find a suitable tutor for my children. She is patient and understanding. She will try to attend to my requests/inquiries...

- Mrs Kan

Jessica is very efficient, prompt and helpful.

- May 2014

- Mrs Yeo

Thanks Fyza - Wonderful service and available at all hours, can't ask for more. Thanks very much. - April 2014

- Mrs May Kong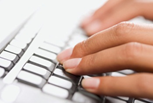 Register As Tutor
Tutor registration is free
Free SMS, email updates
Commission charged only upon tuition match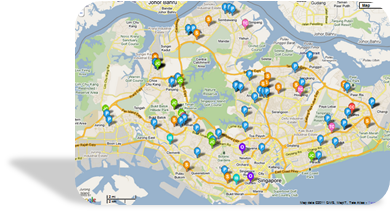 Tuition Assignments
View available tuition
Log in to apply directly online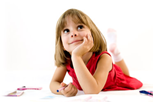 Articles
Read tuition and teaching related articles
Contribute articles to boost your tutor profile

Yeo

I do not have any experience in teaching. However, i believe i will be a great tutor as i provide tuitions for my schoolmates on their weaker subjects.

I am able to commit only on weekends.

Graduate, Part-Time

Lim Su Qi

I do not have professional teaching experience but I have tutored younger relatives and also a student sitting for her scholarship test.

I can start immediately and also during the exam period, I am willing to have more tuition sessions to guide you/your child to be better prepared for the examination.

A' Levels, Part-Time

Tammy Yeo

I have one year experience teaching various students from primary, secondary, jc and IB. Primary and secondary students have at least doubled their marks after 2 months of lessons, JC students are from Raffles Institution and have improved by at least 3 to 4 grades after lessons.

I am able to...

Undergraduate, Part-Time
Junior College 2-Maths

| | |
| --- | --- |
| | The aim of the class is to provide students a place to be able to clarify any mathematical doubts when they could not catch up in class. In addition, it is to prepare students for the A level examinations through teaching them the basic mathematics concepts and how to apply it during exam conditions. Materials used are the students own lecture notes as they are more familiar with that presentation... |

Graduate, Part-Time

Primary 5-Mathematics

| | |
| --- | --- |
| | I hope that through small group tuition, students would be able to learn from their peers. I strongly believe as a teacher we are facilitators that guide the students during the learning process, hence, I would try my best to ensure that the students have a supportive environment to learn with the different types of lessons that would be planned for them. (i.e conducting experiments to better understand... |

Undergraduate, NIE Trainee

Primary 5-Mathematics

| | |
| --- | --- |
| | -To improve the grades of students and get students to like Mathematics -Teaching using latest Past Year Papers from good schools, materials provided. -Drill and practice every lessons |

Undergraduate, MOE-certified Teacher
New Tutors

Valerie Lim

-

Jul 14

Tuition Areas:

Hougang

, North East, Ang Mo Kio, Punggol...

IB Diploma Tutor

Nopi

-

Jul 14

Tuition Areas:

North, North East, West...

PhD Tutor

LIM SI YING SHERYL

-

Jul 14

Tuition Areas:

Ang Mo Kio

, Bishan, Bukit Panjang, Hougang...

Undergraduate Tutor

New Articles

Desired Outcomes of Education

-

Jul 14

The person who is schooled in the Singapore Education system embodies the Desired Outcomes of Education....

Free Music Theory Mock Test and Marking Scheme

-

Jun 13

Here is a link for all the music theory candidates and parents to have a peep about the music theory...

Popularity Ranking of JCs 2013 - Based on O Level Intake

-

Mar 13

The entry points into JCs has been released. St. Joseph's Institution has made its way into the list...



Consider a Career / Job with Ace Tutors